11h › Saint Martin sur écaillon devant la salle Polyvalente
16h › Romeries – ancien stade de foot
19h › Viesly – place Narcisse Pavot
Réservations Pôle Culturel au 06 83 20 50 98
SECRET GARDEN'S
Blues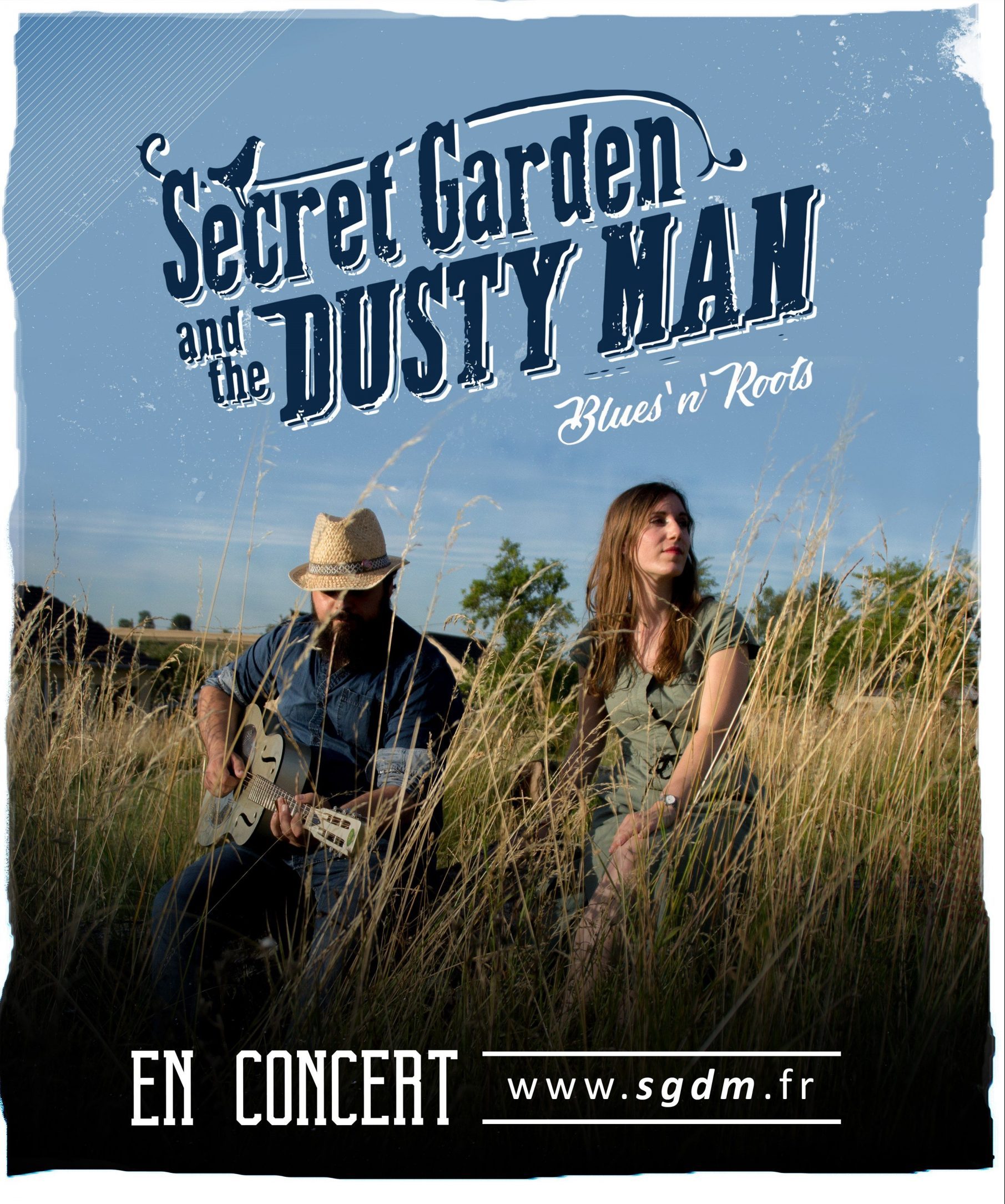 Secret Garden (c'est elle) and the Dusty Man (c'est lui) font monter la température au son de leur blues'n'roots.
Guitare slide, grosse caisse au pied et harmonica autour du cou, the Dusty Man impose ses rythmes boogie ravageurs pendant que Secret Garden vous charme avec sa voix chaude, envoûtante et puissante.
Il n'en faut pas plus pour vous emmener et vous faire voyager jusqu'au berceau du delta blues et de la folk.
Avec plus d'une centaine de concerts, ils se sont forgés une solide expérience scénique et mettent le feu sur les scènes qu'ils sillonnent !
Les élus de la CCPS ont souhaité que les évènements du Pôle Culturel soient 100% gratuits.
Port du masque obligatoire et respect des consignes sanitaires en vigueur